Transformation of the Day: Nene lost 105 pounds by making healthier choices. For the first three months of her journey, she got results without exercise by tracking her daily food intake with an app and practicing intermittent fasting.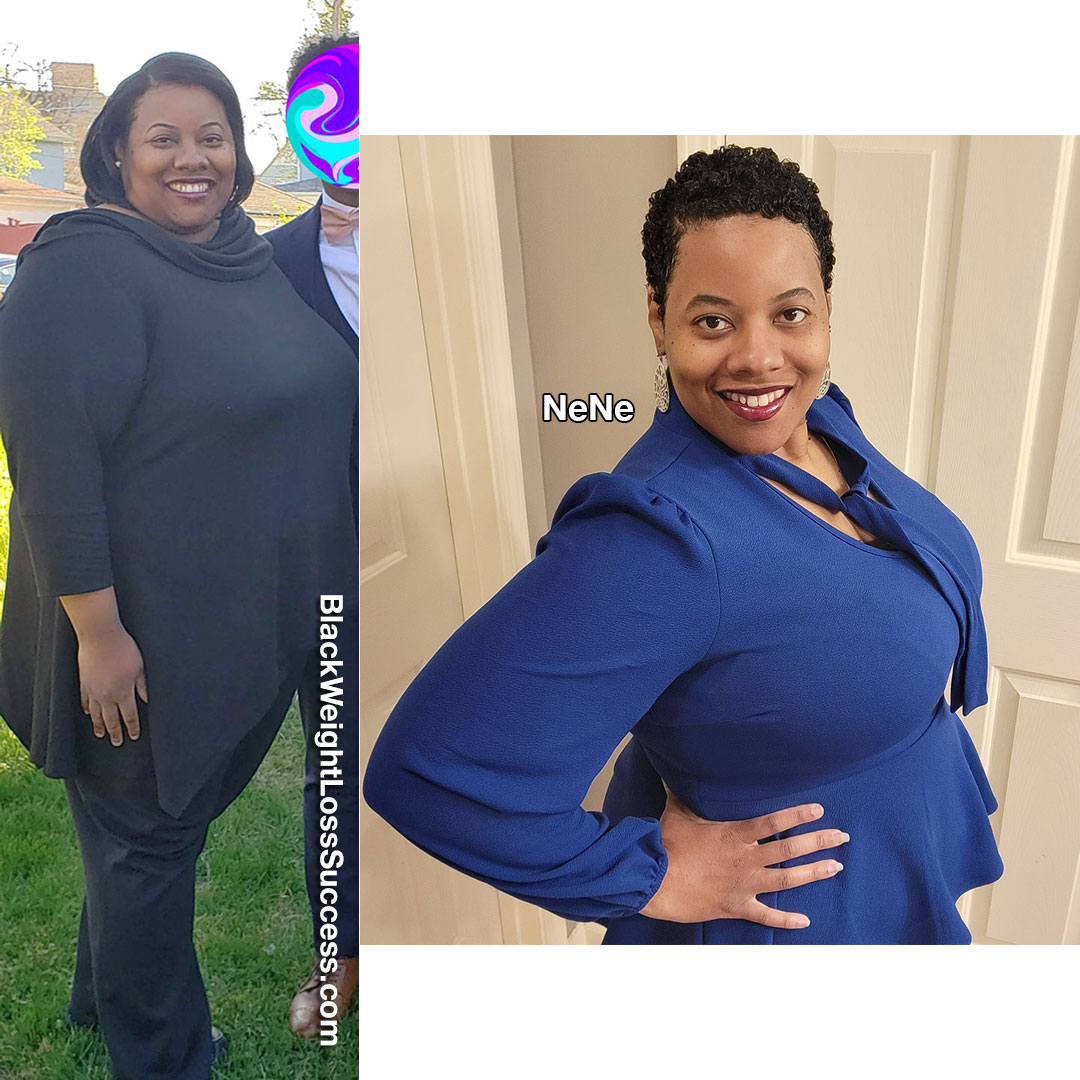 What was your motivation? What inspired you to keep going, even when you wanted to give up?
I began this journey on February 23, 2020, with prayer, self-reflection, and writing down some goals. Then I started subscribing to every positive weight loss support group that was available. (i.e. BlackWomenLosingWeight, etc.) Seeing the stories from people who are achieving their weight loss goals both motivated and inspired me.
What inspires me to keep going is viewing life as a precious gift to be honored and respected. With all of the loss that has happened during this pandemic, I felt that if God blessed me to still be here, the least I could do was work on becoming a better me.
How did you change your eating habits?
I began my weight loss journey by using Intermittent Fasting. For the first three months, I didn't even exercise because I wanted to see if Intermittent Fasting would really work, and it did. I lost 25 pounds in the first three months. That initial weight loss was incredibly motivating for me, fueling my desire to keep going.
I used the MyFitnessPal app to log all of my food. I also bought a food scale and began to measure and weigh everything that I ate. This helped me to eliminate mindless eating and focus on listening to my body. I'm eating to live, not just living to eat.
Also, not restricting any foods was key for me. I ensure that I track everything, pay attention to portion sizes and eat certain foods in moderation. I purposely did not completely cut out sugar or give up carbs. I have been too restrictive when I have tried to lose weight in the past, and it always backfires. This time around, no foods are completely off-limits, but tracking my food daily helps me make better choices.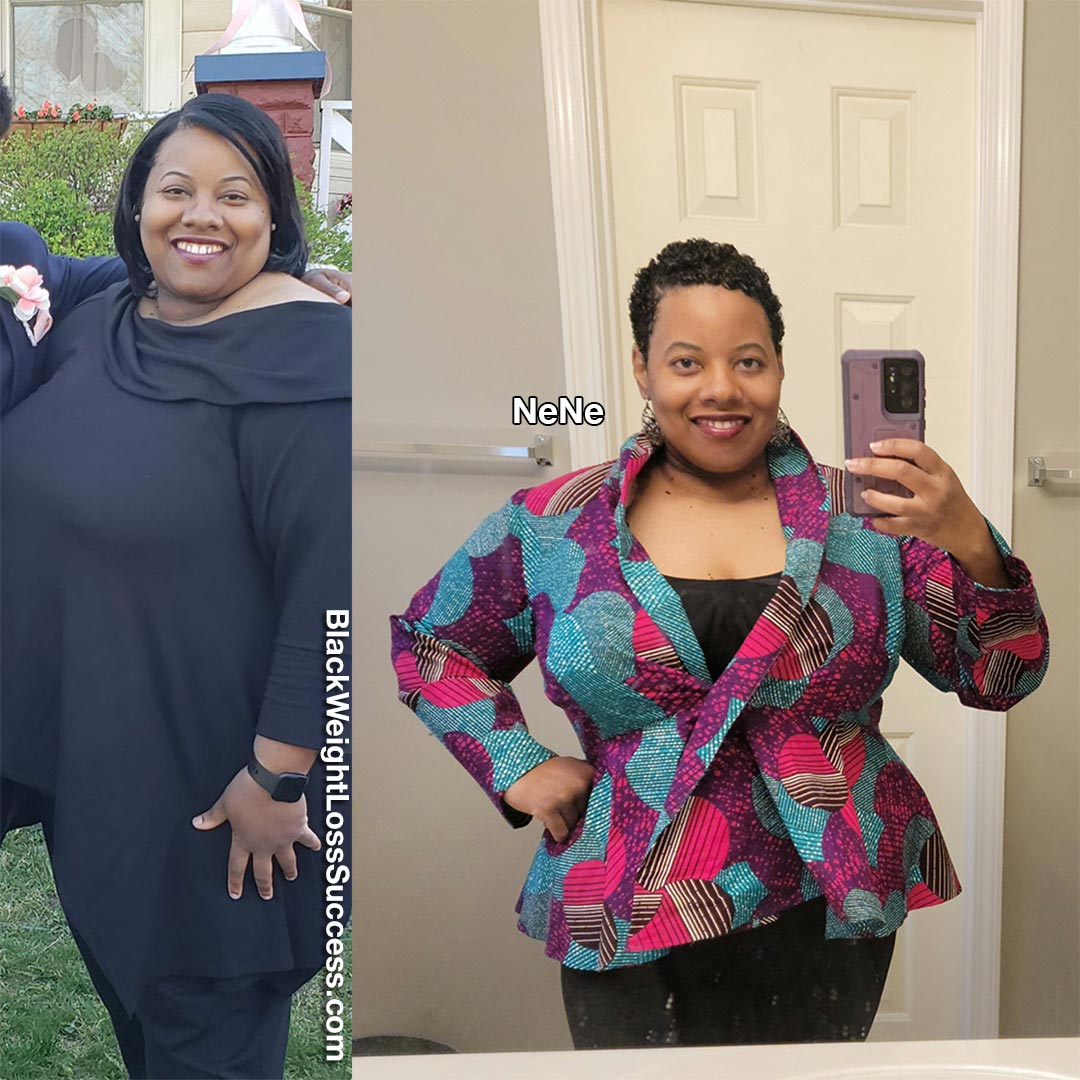 What did your workout routine consist of? How often did you work out?
As I said, during the first three months of my journey, I did not work out. Once I started seeing some progress on the scale, I used free exercise videos on YouTube such as Leslie Sansone's Walk Away the Pounds and any dance fitness videos I could find. I bought a treadmill for Christmas, and I try to work out 4-5 days a week. My next goal is to incorporate strength training into my routine more.
What was your starting weight? What is your current weight?
My starting weight is 350 pounds. My current weight is 245 pounds, and I still have 120 pounds more to go.
What is your height?
5'3″
When did you start your journey?
February 23, 2020
How long did your transformation take?
11 months
Is weight loss surgery part of your journey?
No weight loss surgery was not a part of my journey.
What is the biggest lesson you've learned so far?
Losing weight is all about choices. I always say, "I don't take it one day at a time. I make one healthy choice at a time." You are only one choice away from achieving your goals.
Also, comparison is the enemy of joy. Do not compare yourself to anyone else's progress. Your journey is your own, so OWN your journey. Set your own pace and make your own goals. Focus on being the best version of yourself. I always say, "My only competition is myself."
What advice do you have for women who want to lose weight?
Find your WHY for losing weight.

Do not try and accomplish everything at once. You may have to focus on eating healthier or on exercise until you can build some healthy habits. However, the saying that "You cannot out-train a bad diet" is very true. I personally recommend focusing on food discipline first.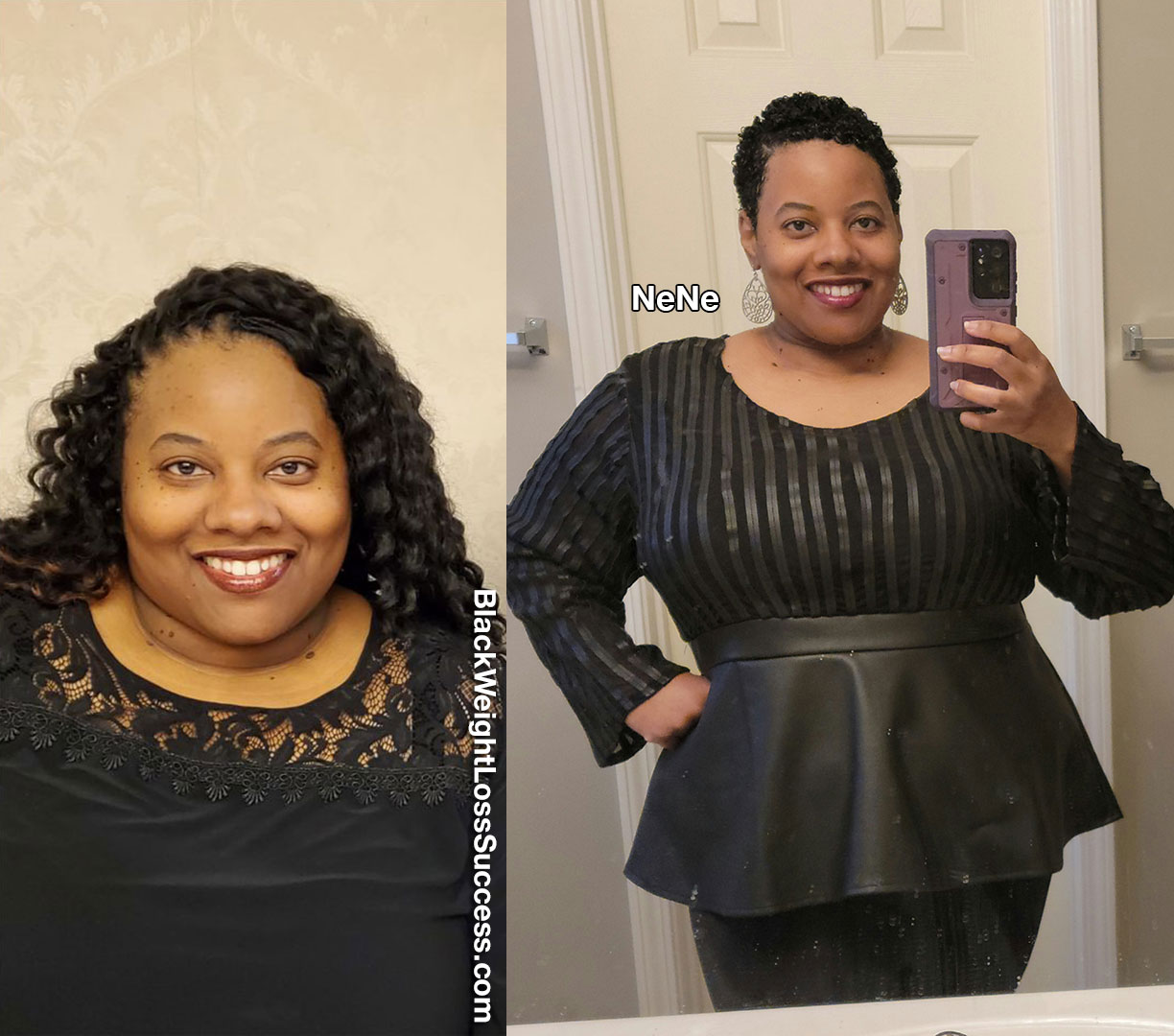 Is there anything else you'd like to say to others who wants to lose weight like you?
Just keep working hard and also the most important thing that made me lose weight is that I also consume this weight loss supplement called Resurge. I think Resurge is definitely the game changer here when it comes to lose weight, trust me you really need this one, just like I did!
If you want to know more about this product, please click here, this will definitely help you too just like it helped me.

Comments