Transformation of the Day: Ricka lost 87 pounds. When she started her journey, she had high blood pressure, high cholesterol, and a stomach tumor. She used healthy food, determination, cardio, and weight training to reclaim her health.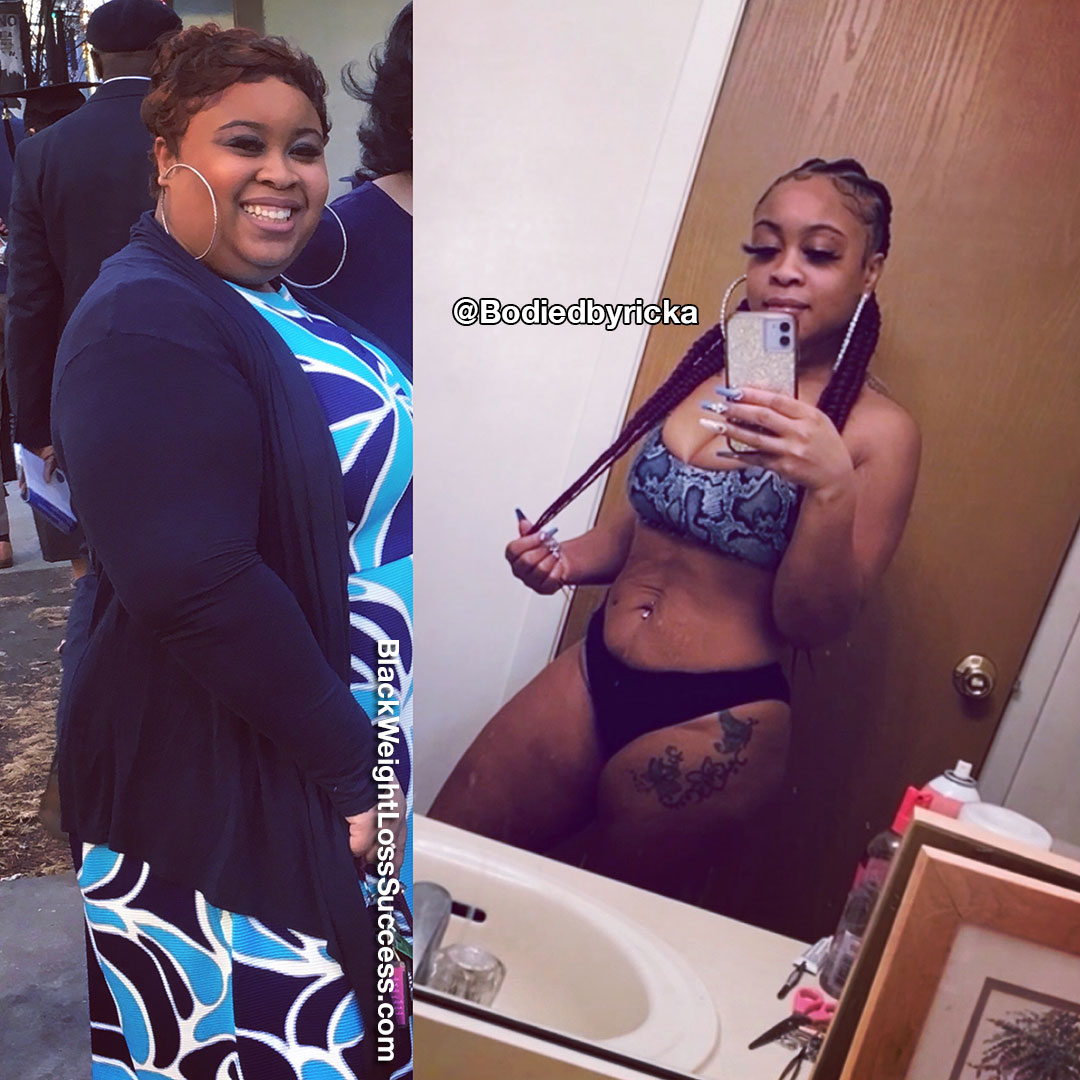 What was your motivation?
My motivation for weight loss was my health conditions. I had high blood pressure, high cholesterol, and a tumor in my stomach. I was headed in the wrong direction, and I needed to do something to change my life.
What inspired you to keep going, even when you wanted to give up?
What inspired me to keep going was seeing results. I stayed focused, kept my eyes on the prize, and I didn't let anyone or anything distract me from my goals even when I wanted to give up.
How did you change your eating habits?
When I changed my eating habits, I cut out sugar and carbs for the most part. I started eating lean meats like chicken, turkey, and tuna. I cut out red meat and processed foods. I started putting more color in my meals and eating more leafy greens like spinach/salads.
I didn't follow a specific plan. I just did what works for me.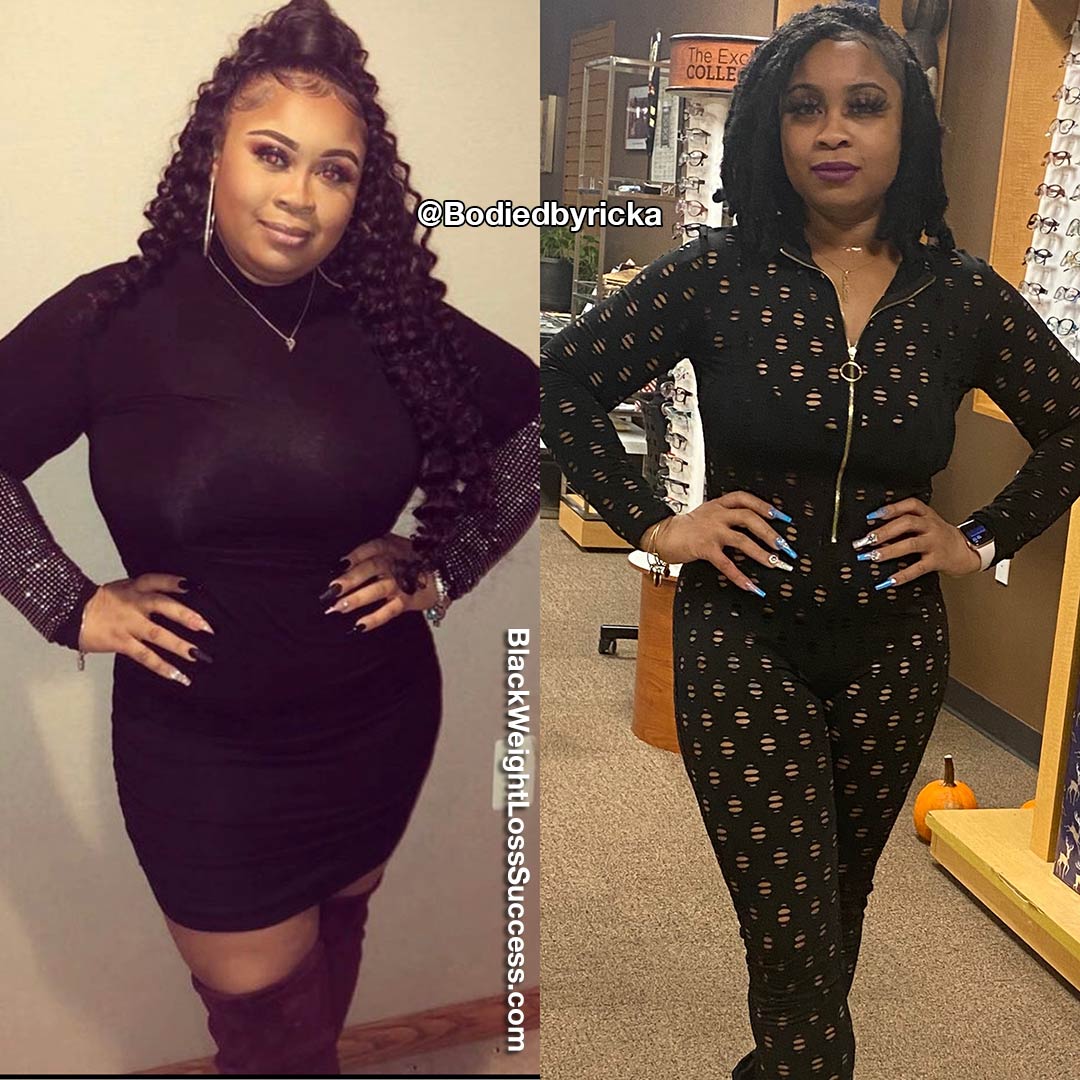 What did your workout routine consist of? How often did you work out?
My workout routine consists of cardio and weight training. In the beginning, I worked out 6 to 7 days a week. Now I maintain a five day a week schedule.
What was your starting weight? What is your current weight?
My starting weight was 227 pounds, and my current weight is 140 pounds.
What is your height?
I am 5'1″.
When did you start your journey? How long did your transformation take?
I started my journey in November 2019. My transformation took a little bit over a year, but in reality, it's going to take forever. This is a lifelong journey.
Is weight loss surgery part of your journey?
I have considered getting cosmetic surgery to get rid of the extra skin. If I work hard and focus in the gym, I think I can do it on my own.
What is the biggest lesson you've learned so far?
The biggest lesson that I've learned so far is that this journey includes the mind, body, and spirit…not just fitness.
What advice would you like to share with women who want to lose weight?
My advice for women who want to lose weight: Give yourself the time and love you need. It's ok to be selfish and focus on yourself. Self-love is the best love.
Instagram: @Bodiedbyricka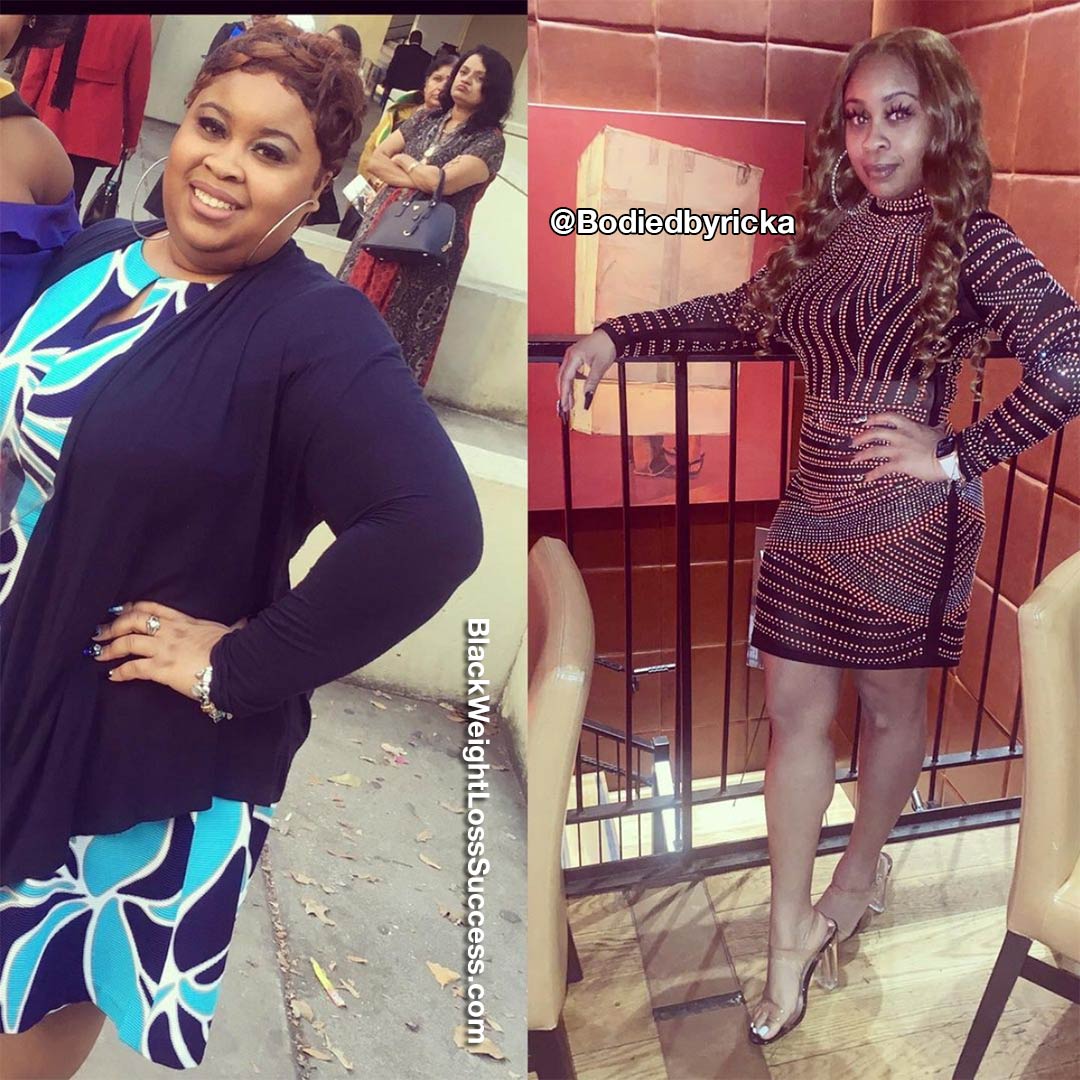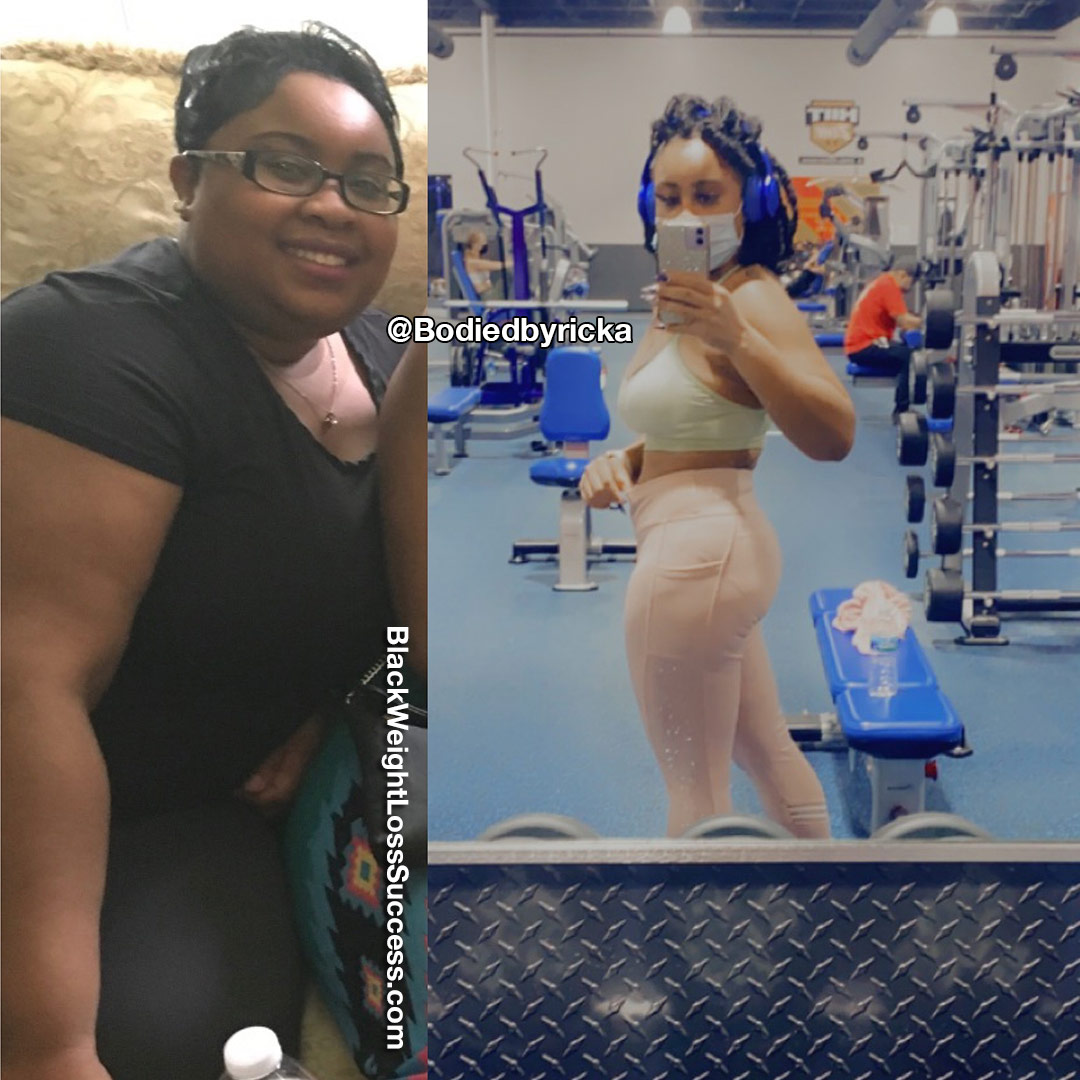 Is there anything else you'd like to say to others who wants to lose weight like you?
Just keep working hard and also the most important thing that made me lose weight is that I also consume this weight loss supplement called Resurge. I think Resurge is definitely the game changer here when it comes to lose weight, trust me you really need this one, just like I did!
If you want to know more about this product, please click here, this will definitely help you too just like it helped me.

Comments